We sell a range of unique fragrances from our shop in the beautiful Cotswold village of Bourton-on-the-Water, and from our online store right here on this website. We also create bespoke fragrances for companies in the niche perfume market, which are sold under different names in London, the USA, the Middle East, Russia and Europe.
You'll find the Cotswold Perfumery in this beautiful Grade II listed, 300-year-old building in Bourton-on-the-Water (formerly a garage), where fragrances are created by our chief perfumer – the experienced, skilled and incredibly knowledgeable, John Stephen.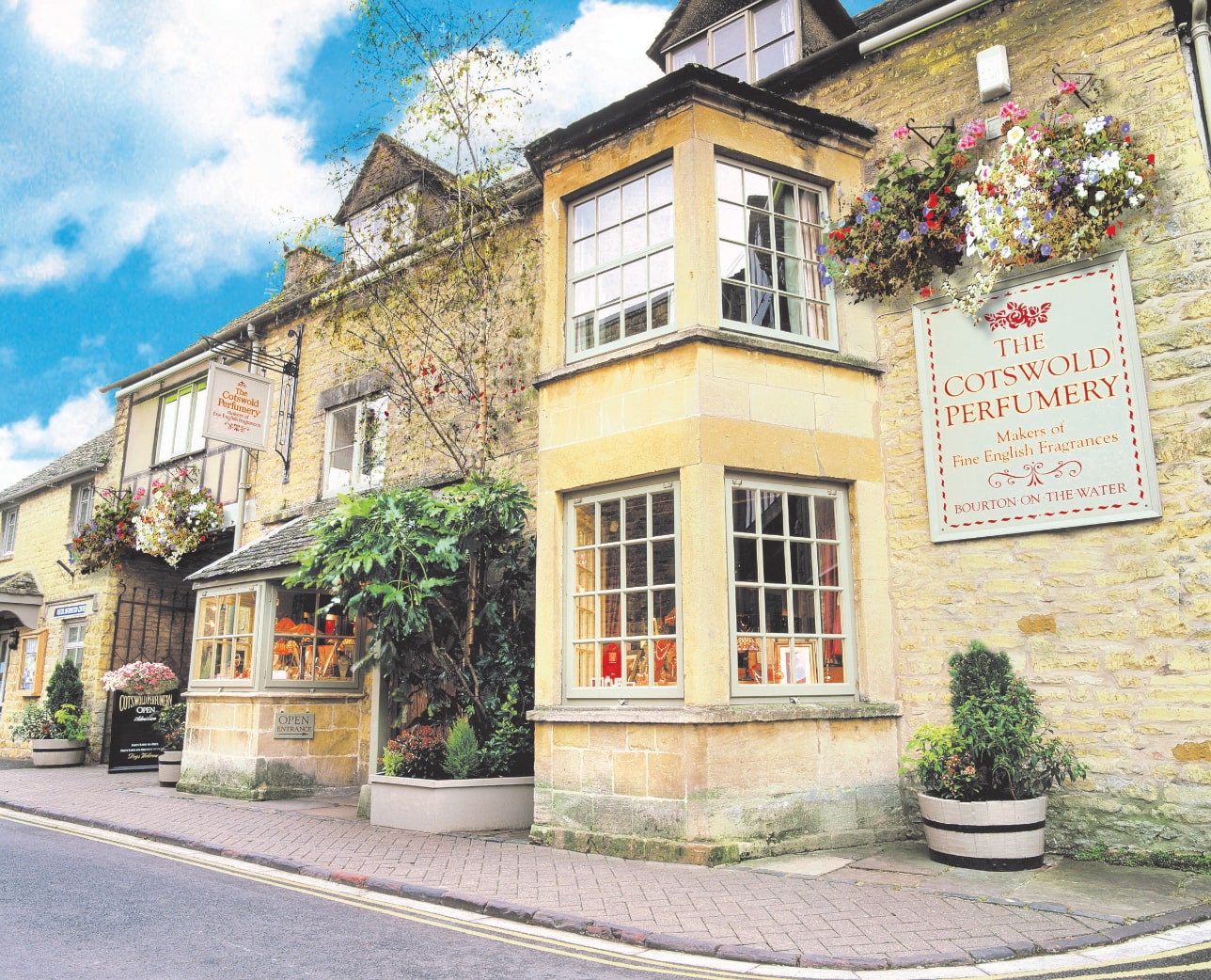 This is also where we run perfume courses that attract delegates from countries as far flung as New Zealand and Bermuda, and where luxury holiday accommodation is available in our award-winning Cotswold apartments – and more recently in Cheltenham town centre.
We create unique perfumes for commercial clients, specialising in bespoke fine fragrances.
We sell our own range of fragrances in our online store and our shop in beautiful Bourton-on-the-Water in the Cotswolds.
We run perfume courses that teach people how to make perfume.
We offer practical, hands-on lab days for perfume course delegates who want to practise their new skills.
We offer luxury self-catering accommodation in two beautiful, award-winning apartments in our 300-year-old property – both with river views of Bourton-on-the-Water. (Perfume course delegates receive a discount on accommodation.)